Must-Know Tips Before Hiring A Wedding Videographer
When it comes to wedding videography, there are a few must-know tips to keep in mind before hiring a professional. With so many emotions and memories at stake, you'll want to be sure that your videographer is up for the task of capturing your big day flawlessly.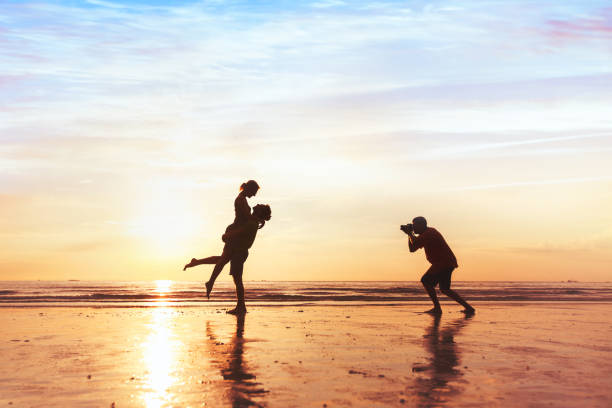 With so many options available and prices ranging from very affordable to super-expensive, it can be hard to know which choice is best for you. In this article, we'll go over must-know tips before hiring a wedding videographer.
Here are a few things to consider before hiring a wedding videographer:
1. Start Your Search Early. 
If you want to work with a specific wedding videographer or need one that specializes in a particular type of video (such as aerial footage), start looking early on in your planning process. This will allow you plenty of time to research different options and find the perfect match for your needs.
2. Get Referrals From Friends And Family. 
If you know anyone who has recently gotten married, ask them for their recommendations. This is a great way to get an idea of which videographers are reputable and which ones to avoid.
3. Be Sure To Check Out Portfolios. 
Once you've narrowed down your list of potential videographers, take some time to look through their portfolios. This will give you a good sense of their style and what kinds of videos they're capable of creating. Ask to see full videos, not just edited highlight reels.
4. Meet In Person. 
Once you've narrowed down your options, schedule a meeting with each of your top choices. This will allow you to get to know them better and see if they're someone you'd be comfortable working with.
5. Consider Their Personality
It's important that you feel comfortable with your videographer on your big day. After all, they'll be spending a lot of time with you and your wedding party, so everyone must get along.
6.
Get Price Quotes. 
Once you know what you want, reach out to different videographers for price quotes. Be sure to ask about pricing upfront so there are no surprises later on.
Get a detailed estimate that includes all fees so you can budget accordingly. Be sure to also ask about any discounts that may be available, such as early booking or package deals.
There are many different price points when it comes to videography services, so be sure to look around and get quotes from several different vendors before making a final decision. Don't feel pressured into hiring the first one that you talk to!
To know the average wedding photography prices in Australia, just click it. 
7.
Ask About Additional Services. 
Many videographers offer additional services beyond just filming the ceremony and reception. These can include things like creating save-the-date or thank-you videos, shooting engagement photos, or even live-streaming the wedding itself.
8. Make Sure You're On The Same Page. 
Before booking a videographer, be sure to have a consultation to make sure you're both on the same page. Discuss your vision for the wedding video and what kind of style you're looking for. 
Wedding videography is all about capturing the emotions and memories of your big day, so your videographer must understand your vision. Share your ideas with them and make sure they're on the same page before moving forward. This is also a good time to ask any final questions and address any concerns.
Following these tips will help ensure that you find the perfect wedding videographer for your big day. With so much riding on capturing those once-in-a-lifetime moments, it's important to put in the time and effort to find someone you can trust to do an amazing job.
Don't hesitate to ask questions or look for reviews online to help you make an informed decision. Good luck on your big day!
If you are from Los Angeles, hire Legacy Union professional photographers in Los Angeles. Surely, they have the best services when it comes to photography.